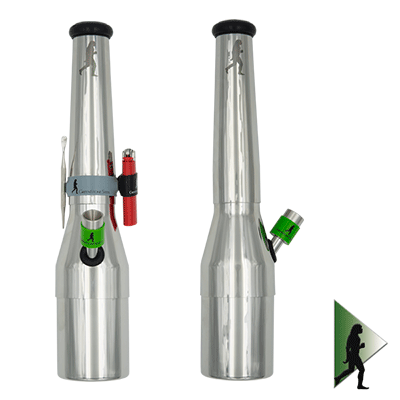 TravelMaster 2.0
100% Stainless Steel Body, Bowl & Stem. 
"The DeLorean of Water pipes" It's a workhorse- I take it everywhere. I chill it in the freezer and wash it in the dishwasher. It has never failed me and works as perfectly as the it did the day I got it!
Simplicity, Ruggedness & Cleanability. It's a Workhorse that will last a Lifetime…Guaranteed!
♦ SMOKES AS CLEAN AS GLASS!
♦ Lifetime Warranty !  
♦  3 piece, Modular slip-fit Body
♦ 15″ Tall Assembled
♦ Travels in an 8″ Telescopic Case
♦ Sets up in 30 seconds
♦ Easiest Tube to clean in the World !
♦ Dishwasher safe-Save on Cleaners
♦ A Clean Rig, All the Time!
♦ Rinse it out & Toss it in your Pack
♦ Travel  Anywhere…In Style!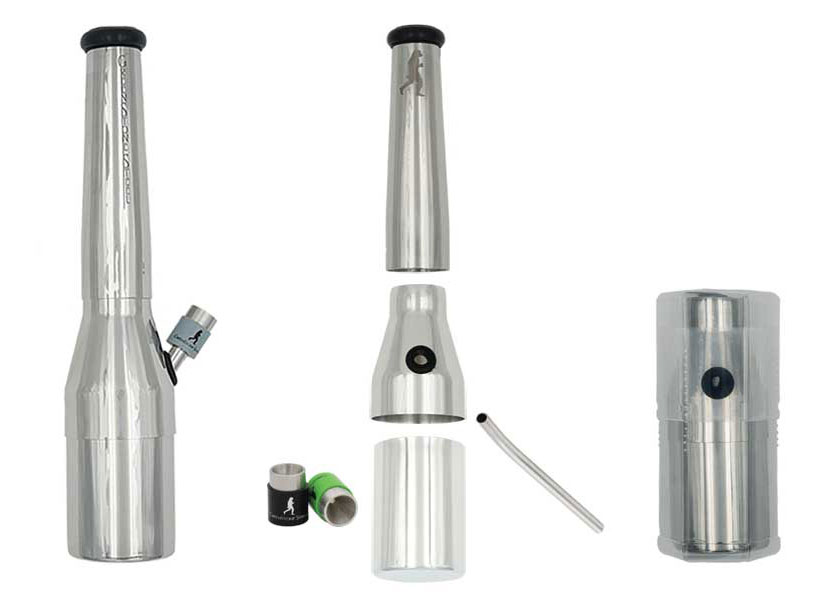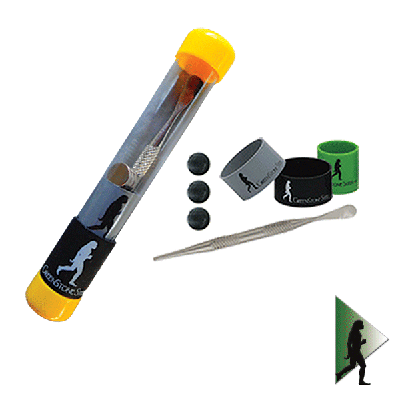 Magnetic Dab Tool, Poker & Lighter Kits
This is the perfect companion for your Flower Tubes and Dab Rigs. Always have your lighter right where you want it and you never need to set your dab tool down so it stays clean.
♦

  One Kit sets up (2) Separate Rigs!
♦  Fits both 1 & 2 inch Diameter Glass 
♦  Lighter and Poker for Flower Tubes 
♦  Dab Tool is for your Concentrate Rig 
♦ (1)  Stainless Dab and Poker Tool
♦ (4) High-power (rare earth) magnets
♦ (3) Different size Silicone Bands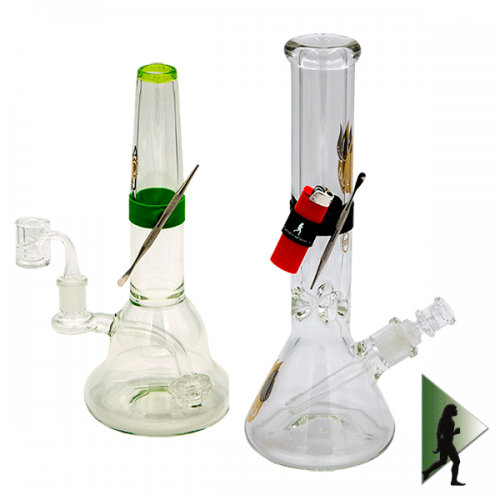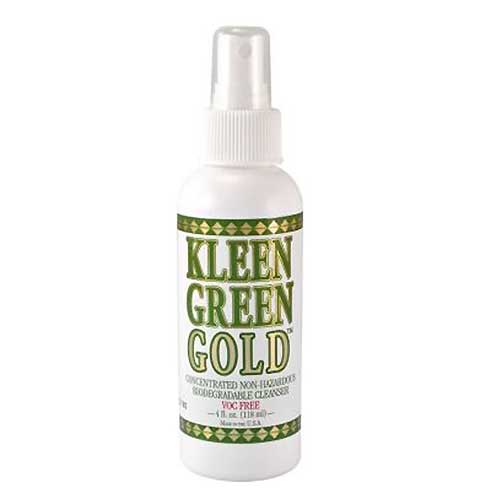 Kleen Green Gold
Designed specifically for cleaning Stainless Steel and metal pipes.
Works great on glass too.
KLEEN GREEN GOLD is concentrated.
One 4 oz bottle makes 16 ounces of cleaner.
This is the best clener for your TravelMaster you will ever find!